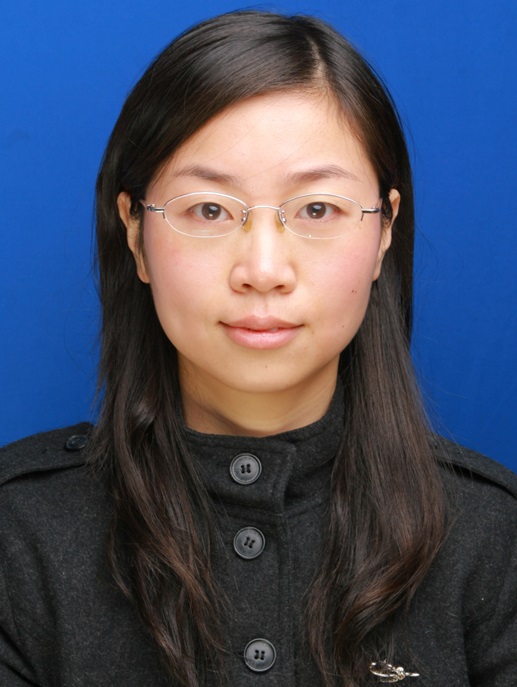 彭亚新 Peng Yaxin
职务/职称:Professor
邮箱:yaxin.peng@shu.edu.cn
电话:13636337103
研究领域:Geometric variational method, Manifold learning, Metric learning, Structure preserving based Statistic learning, Data mining and processing, Reinforcement Learning
教育经历:
2005.9-2008.9 Ecole Normale Superieur de Lyon, UMLP PHD of ENS-Lyon, PHD (O.Druet)
East China Normal University, Department of Mathematics, PHD (沈纯理)
2002.9-2005.7 East China Normal University, Department of Mathematics, Master (郑宇)
1998.9-2002.7 Anhui Normal University, Department of Mathematics, Bachelor
工作经历:
2008.9-至今 Shanghai University, Department of Mathematics
2012.2-2013.2 Visiting Scholars to Arizona state University(Jieping Ye)
代表性科研项目:
NSFC: 12026416, Thematic Workshop on the theories of Geometry and PDE with their applications on Data Analysis
NSFC: 11771276, Geometric Model and Intrinsic algorithm for atlas of 3D medical images
NSFC: 11101260, Geometric flow and its applications to medical image processing
NSFC: 11026149, Beltrami flow and its applications to medical image processing
代表性学术论文:
-Y. Chen, Z-G Jia, Y-X Peng, Y. Peng, Efficient Robust Watermarking Based on Structure-Preserving Quaternion Singular Value Decomposition, IEEE Transactions on image processing, Accepted, 23 Jun 2023 (通讯, 中科院一区, IF= 11.041)
- Y. Zhou, M. Lu, X. Liu, Z. Che, Z. Xu, J. Tang, Y. Zhang, Y. Peng and Y-X Peng, Distributional Generative Adversarial Imitation Learning with Reproducing Kernel Generalization, Neural Networks,165, 143-59, 2023. (通讯, 中科院一区, IF= 9.657)
-Y. Huang, N. Liu, Z. Che, Z. Xu, C. Shen, Y-X Peng, G. Zhang, X. Liu, F. Feng, J. Tang, "CP3: Channel pruning plug-in for point cloud network," in CVPR, accepted, 28 Feb 2023.
- X. Ding; C. Shen; T. Zeng; Y-X Peng; SAB Net: A semantic attention boosting framework for semantic segmentation, IEEE Transactions on Neural Networks and Learning Systems, 2022, doi: 10.1109/TNNLS.2022.3144003. (通讯, 中科院一区,IF=14.225)
-Y. Zhou, Y. Zhang, X. Liu, W. Wang, Z. Che, Z. Xu, J. Tang, and Y-X Peng,Generalization and Computation for Policy Classes of Generative Adversarial Imitation Learning,PPSN 2022, LNCS 13398, pp. 385–399, 2022.(通讯)
- X. Ding; T. Zeng; J. Che;Z. Che; Y-X Peng; SRRNet: A Semantic Representation Refinement Network for Image Segmentation, IEEE Transactions on Multimedia, 2022. (通讯,中科院一区,IF=8.182/Q1)
-Y. Huang, X. Liu, Y. Zhu, Z. Xu, C. Shen, Z. Che, G. Zhang, Y-X Peng, F. Feng, J. Tang, "Label-guided auxiliary training improves 3D object detector," in ECCV, 684-700, 2022.
- Y Chen, ZG Jia, Y Peng, Y-X Peng, D Zhang, A new structure-preserving quaternion QR decomposition method for color image blind watermarking, Signal Processing 185, 108088, 2021(通讯)
- X. Ding; C. Shen; Z. Che; T. Zeng; Y-X Peng; SCARF: A semantic constrained attention refinement network for semantic segmentation, in IEEE International Conference on Computer Vision Workshops (通讯, ICCVW-21 Best student award), 2021: 3002-3011.
-X. Ding,Y-X Peng,C. Shen,T. Zeng CAB U-Net: An end-to-end category attention boosting algorithm for segmentation, Computerized Medical Imaging and Graphics, 84,101764, 2020. (通讯)
- S.Ying, L. Cai, C. He, Y-X Peng, Geometric understanding for unsupervised subspace learning. in International Joint Conference on Artificial Intelligence (IJCAI). 4171-4177, 2019. (通讯, CCF A区)
-Z. Wen, M. Sun, Y. Li, S.Ying, Y-X Peng*. Asymmetric Local Metric Learning with PSD Constraint for Person Re-identification. International Conference on Robotics and Automation (ICRA) :4862-4868, 2019 (通讯)
-S.Ying, X. Zhang, Y-X Peng, D. Shen. Longitudinal Image Analysis via Path Regression on the Image Manifold. Journal of the Operations Research Society of China. 7(4):599-614, 2019. (通讯)
- Y-X Peng. L. Hu, S.Ying, C.Shen. Global nonlinear metric learning by gluing local linear metrics. in SIAM International Conference on Data Mining, 423-431, 2018.
- S.Ying, Z. Wen, J, Shi, Y-X Peng, J. Peng, H. Qiao, Manifold preserving: an intrinsic approach for semi-supervised distance metric learning, IEEE Transactions on Neural Networks and Learning Systems. 29(7):2731-2742, 2018. (通讯,中科院一区,IF=14.225)
- Y-X Peng, Bao LL, Pi L, Object(s)-of-interest segmentation for images with inhomogeneous intensities based on curve evolution. Neurocomputing. 195:13-18, 2016.( 通讯,)
(最后更新日期:2023.7.4)